Vibrant feels, crazy headbanging, heavy drumming, screaming guitars, and powerful vocals are all that define rock music eloquently. Sadly, in Pakistan, rock music didn't appeal to the masses and the industry seems to have transformed into the pop-rock scene. However, it does not change the fact that we have had some real stars who unleashed their potential as rock musicians for music lovers. Even though they changed paths and moved into acting, the fans still admire for who they actually are i.e. Rock Stars!
Fawad Khan
The heartthrob of the nation who made people fell in love beyond borders with his charismatic personality after the successful Humsafar serial, Fawad Khan has been ruling hearts since the Entity Paradigm days. The band Entity Paradigm ruled the early 2000s with their loud music complimented by influential lyrics was led by Fawad Khan. The band gave hit songs like Irtiqa, Hamesha, Waqt, Kahan Hai Tu, and many others that are still covered by the underground bands. Even the winners of Pepsi Battle of the Bands 2 Kashmir marked their beginning in the show with Hamesha of EP. Fawad has moved into acting entirely but the glimpses of his singing can be seen occasionally the last one being in Pepsi Battle of the Bands 3 where he sang Satrangi with a large band. People may know him from being Fawad Khan the actor but we cannot forget the music he gave us that we will cherish for the rest of our lives.
Junaid Khan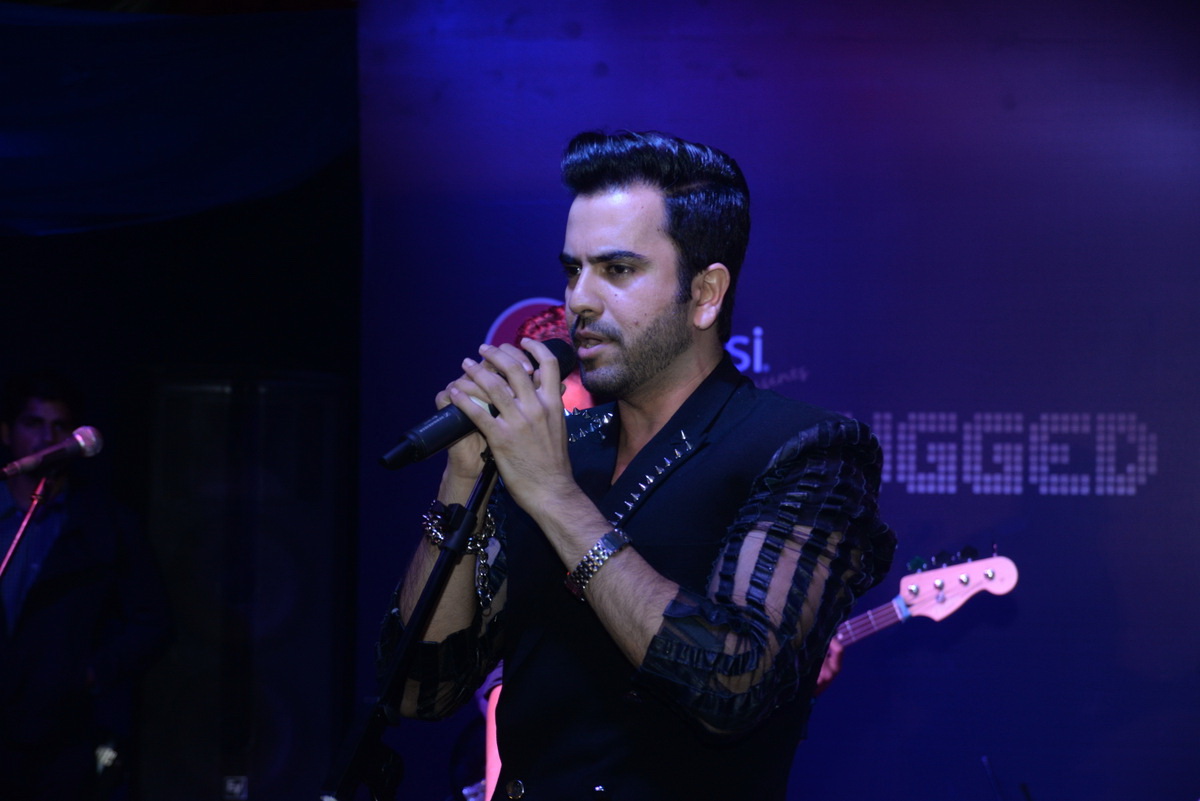 The band Call is best known for its catchy tunes, Bollywood numbers, and maybe McDonalds' advertisements but for us, the one person that is the true identity of it besides Zulfi is Junaid Khan. Junaid who is mostly seen in dramas these days has a phenomenal voice and he actually knows how to sing rock music. Jilawatan, Humse Hai Ye Zamana, Pakistan Zindabad, Sab Bhula Ke, and many other songs have been chartbusters because of his powerful expressive vocals. His performance in Pepsi Battle of the Bands got several reviews from overseas Vloggers and they were completely in awe of his brilliance. Although he is acting full time, he also performs with his band Call to stay connected to his roots and give the fans a taste of rock!
Haroon Shahid
Haroon Shahid is another name in the list who with his band Symt has entertained the true rock fans over the years. Founded by Hassan Omer, Symt shot to instant fame because of Haroon's explosive voice. Songs like Zamana became the identity of the band all because of his strong vocals. The band became famous for the intricate guitar riffs, iconic drum beats, commendable bass, and Haroon's vocals. The band couldn't get to achieve its true potential because of several factors and he moved into acting. He appeared in Shoaib Mansoor's Verna with Mahira Khan and did other acting projects as well. However, his potential as a rock musician is immense and a minor glimpse was also seen in Coke Studio's Balliye. We wish he comes back to release some more songs for us to keep the spirit of Pakistani Rock music alive for future generations.
Umair Jaswal
The fan favorite Jaswal, Umair is known for his loud shrieking voice and charming personality. He is a guy that truly depicts how a Rock Star looks like. He started his career in 2008 with his rock band Qayas. The band shot to fame soon after releasing their album Uss Paar in 2011 with people falling in love with his heart touching voice. He also appeared in Coke Studio where his band performed Charkha Nolakha with none other than Atif Aslam. Umair has been a fan favorite since he made his debut. Although he carries a rock star persona he is very humble towards his fans. Due to the limited audience of rock music in Pakistan, sadly Umair also started acting but he performs on a regular basis and his music keeps coming out which is great.